Binding to Repair Cracks in Bamboo
---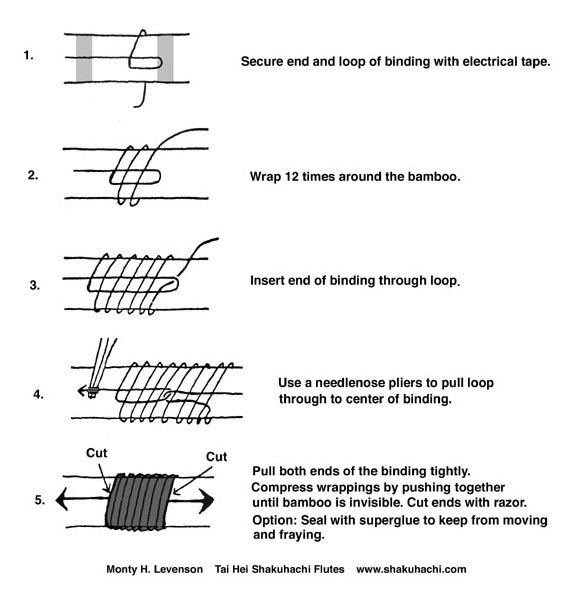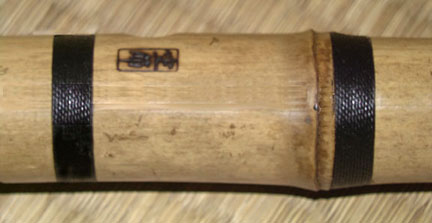 The propensity of bamboo to split as it experiences changes in temperature and humidity is an issue that has confronted shakuhachi players for centuries. While bamboo is one of the world's strongest natural fibers along the axis of its grain, it's unique cellular structure provides little cohesion between those fibers. That, combined with bamboo's columnular shape, sets up a situation in which its inner and outer walls swell and contract at differing coefficients of expansion, sometimes causing the culm to split.
Shakuhachi taken from the relatively stable, humid atmosphere of Japan to the wide variety of climactic conditions found in North America, Europe and Australia are particularly vulnerable. Bamboos are not especially happy in the dry hot (and cold) conditions found at high altitudes nor in urban environments controlled by central heating and air conditioning.
While Tai Hei Shakuhachi's precision cast bore technology along with research and experiments conducted in stabilization of bamboo have done much to inhibit cracking, only the time-tested method of tightly binding the flute will insure against this possibility.
More informaiton on types of binding traditionally used for shakuhachi.
The FLUTE SAVER - A Remarkable Breakthrough in Shakuhachi Care
---

Tai Hei Shakuhachi Homepage


Main Menu