Gone Fishin'
My daughter Eda is getting married.
I will be away from the shakuhachi workshop to attend the wedding
and not shipping orders
from
July 15 to July 28, 2019
However, I can be reached via e-mail if you have any questions while I'm away.
Monty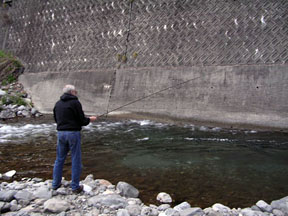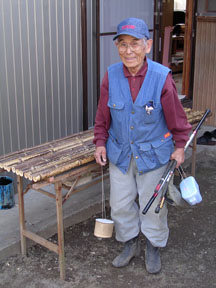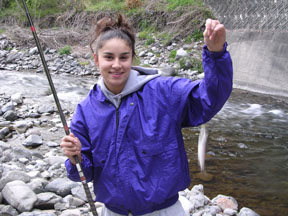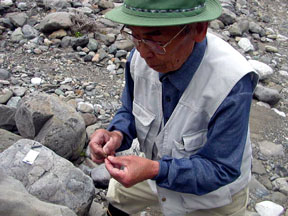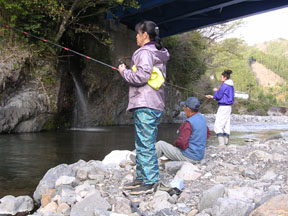 My family on the beautiful Naka River where myiin-laws reside. Hope they're biting in Tokushima.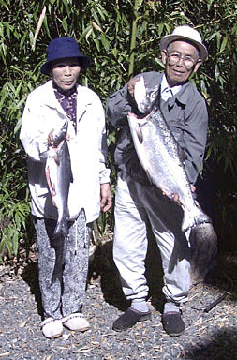 My In-Law's visit to the Pacific Coast was a great success.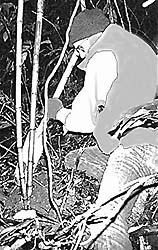 Hunting & gathering. My Idea of a good time. Can you dig it?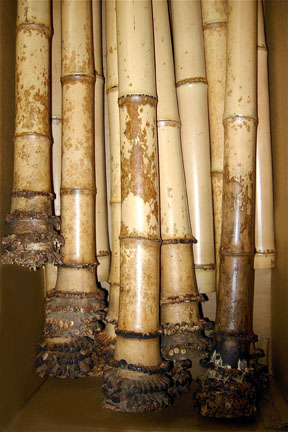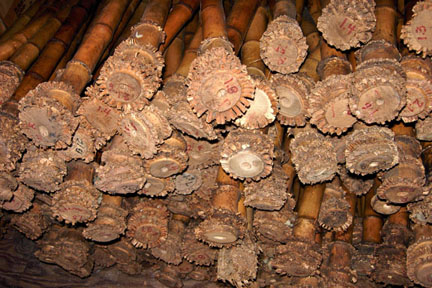 These are the kind of the fish I'm angling for.
---

Tai Hei Shakuhachi Homepage


Main Menu