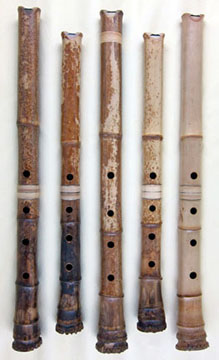 Listen to
Sound of Shakuhachi
John Kaizan Neptune
plays
Tsuru no Sugomori9
(The Nesting of Cranes)
______________
SHAKULUTE
Shakuhachi Headjoint
for the Silver Flute
A New Hybrid Woodwind



Listen to
Sounds of the Shakulute
performed by
Tozan-ryu Grand Master
Kozan Tanifuji
---
---
---
Tai Hei Shakuhachi
Japanese Bamboo Flutes
---
The shakuhachi flute is used as a tool for zen Buddhist meditation
as well as playing classical, jazz & traditional Japanese folk music.
---
Tai Hei Shakuhachi is the originator of the


Precision Cast Bore© Technology

Tai Hei Shakuhachi flutes are being used and endorsed
by teachers of traditional music in Japan
and professional musicians worldwide

---

Since 1970 with workshops in Northern California and Tokushima (Shikoku Island) Japan.

Monty H. Levenson, P.O. Box 294, Willits, CA 95490 USA
Tel: (707) 459-3402 FAX: (707) 459-3434
E-Mail: [email protected]
---
Welcome to www.shakuhachi.com
This site is a total resource for
Shakuhachi - the traditional Japanese bamboo flute
From here you can find quality instruments (beginner, student & professional models)
along with complete information on the subject including:
playing guides, flute craft manuals, books, sheet music, recordings, teachers, schools, organizations, ethnic bamboo flutes around the world and much more.
---
Start by selecting a topic in the

Shakuhachi Main Menu
or browse the

Tai Hei Shakuhachi Flute Catalog
---

---
Complete Discography of Shakuhachi Music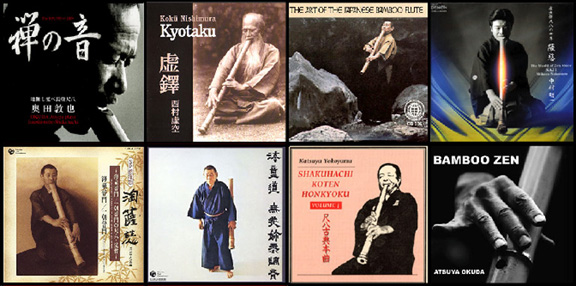 ---
Tai Hei Shakuhachi's Workshop
is totally
Off-the-Grid
and powered by electricity that is sustainable, clean and environmentally-friendly. All shakuhachi are made with energy produced on an independent home power system utilizing solar and hydro-electricity. This web site is being brought to you by the sun and the rain.


Shakuhachi
made from

Saturday, October 17, 2020

Translate this web site into most foreign languages with




See Shakuhachi.com in


Japanese

•

Chinese

•

French

•

German

•

Spanish

•

Dutch


or one of

53 other languages!



---
If you don't see it to the left, reopen this page with a Menu Bar to help navigate the site.
---
Welcome to Tai Hei Shakuhachi What's New . . . Shakuhachi in Stock . . . Professional: AP-20-55 . . . AP-20-54 . . . AP-16-38 . . . Advanced Student : AM-18-729 . . . AM-18-728 . . . AM-13-2 . . . Meditation: AT-18-607 . . . AB-24-291 . . . Vintage Restorations: AV-18-9 - 1.8' Kono Gyokusui, Sr.